Billet Loader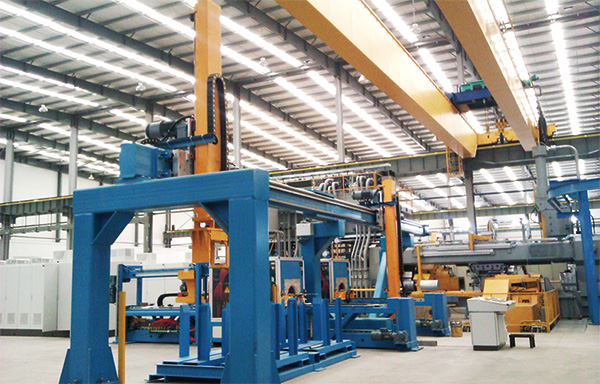 Description
Billet manipulator provides assistance for feeding and loading of aluminum billets to furnace in extrusion workshop.
Billet manipulator is designed for aluminum extrusion workshops where aluminum billet feeding and loading are required, which is programmable for billet picking and placing. This billet manipulator consists of gantry structure, travel carriage, drive mechanism, hydraulic system, electric control system, etc.
Billet manipulator is fully automated in motion, without manual operation, greatly reducing time and enhancing safety.
Clamping modules adopt self-locking threaded rod to fasten aluminum billets, preventing billets from falling during machine idle time.
Automatically monitoring the state of aluminum billets.
Technical Specifications
Type: Three-axis billet manipulator
Billet diameter: Φ90-Φ600mm
Clamping capacity: Single or multiple billets
Billet length: 300-1600mm
Lift control: Hydraulic or electric
Transfer control:Electric
Lift travel: Adjustable
Transfer travel:Adjustable