Aluminum Billet Removing Surface Oxide Film
(Billet Deoxidizing and Descaling Machine, Peeling Aluminium Oxide Layer)
This product has been discontinued and removed from our shelves.
Removed aluminum oxide layer
For high-end aluminum profiles production, it is necessary to peel aluminum oxide layer before an extrusion process. Aluminum billet removing surface oxide film provides oxide layer-free circular aluminum ingots to the aluminum extrusion press. It uses the circular saw blades to directly remove the surface film of the aluminum billet. Conducting aluminum billet surface oxide film removing to the aluminum billet which has achieved required temperature for extrusion, in which, due to quick speed of surface removing, there will be no change in the aluminum billet temperature, under this condition, hot extrusion by aluminum extrusion press can be applied directly, which can not only save labor cost of aluminum oxide layer peeling, but also avoids space arrangement for the billets individually, and the peeled aluminum billets will also be free from secondary oxidation.
Specifications
Available diameter of cutting aluminum billet: 90-510mm
Removing time: no more than 70s for each aluminum billet
Conveying method: Manipulator or movable material carriage device
Surface removing thickness: single side: 1.5-3mm
Features
Our aluminum recovery device adopts aluminum surface film collecting plate, which is available in automatic collection of aluminum surface film, saving aluminum materials effectively;
Conveying the aluminum billets by movable material carriage device or manipulator improves the conveying efficiency, avoids potential safety hazards resulted from manual transportation and also avoids secondary pollution in the conveying process;
We use the linear guideway to ensure precise positioning of aluminum billet peeling machine, besides, the peeling blade is computer-controlled, ensuring uniform peeling thickness.
Construction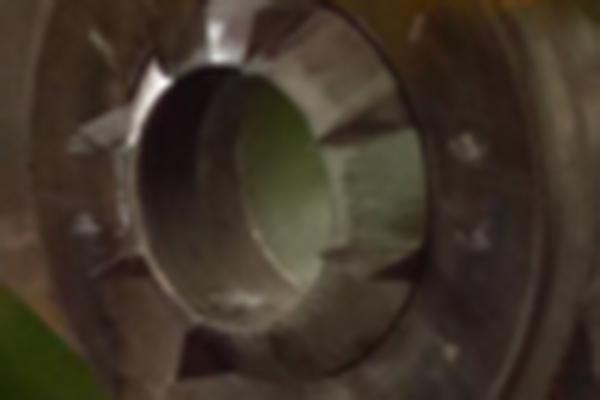 Aluminum billet shear
The aluminum billet shear features circular saw blades, which is available in peeling off the oxide film of the aluminum billet at one time.
---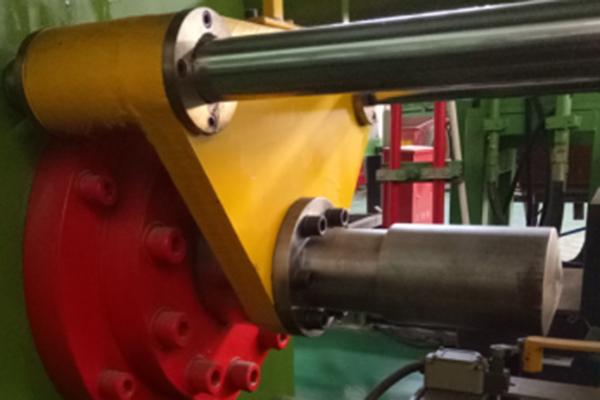 Cylinder
It is designed for providing power to achieve billet surface peeling of the equipment.
---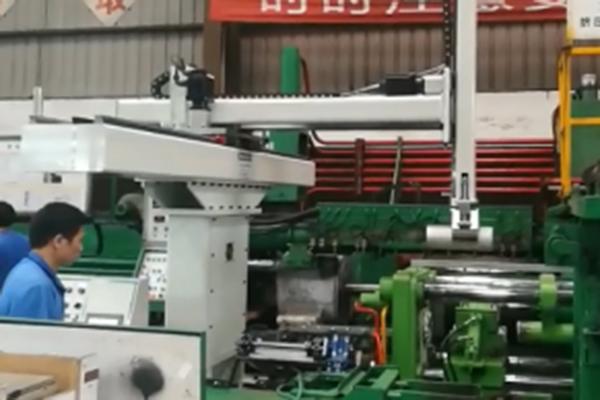 Overhead manipulator
The manipulator is available for conveying aluminum billets to the aluminum surface peeling machine and aluminum extrusion press.
---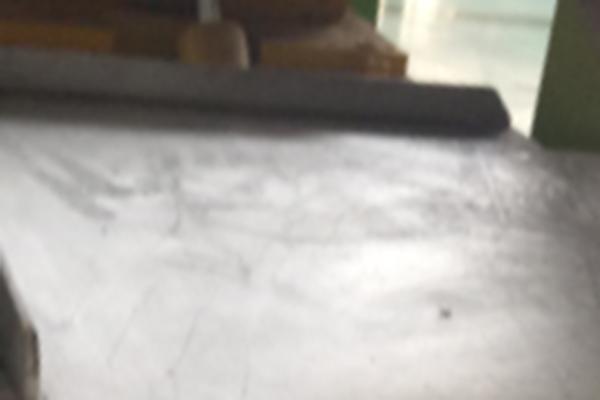 Aluminum surface film collecting device
The removed aluminum film will fall onto the collecting plate for recovery and reuse.
---
As the customers might use aluminum extrusion presses with different extrusion capacity, the diameter of the aluminum billets may also differ. Billets blades used for aluminum surface removing vary with the thickness of the aluminum billets, therefore, we can customize different aluminum surface removing machine with different extrusion capacity to suit for aluminum billets with different diameters.
600-1450T aluminum extrusion press
Our 600-1450T aluminum surface removing machine is available in aluminum billet diameter of 90-152mm.
1650-2000T aluminum extrusion press
The 1650-2000T aluminum oxide layer peeling machine can be used for aluminum billet with diameter of 178-203mm.
2500-3600T aluminum extrusion press
The 2500-3600T aluminum oxide layer removing machine can be applied for aluminum billets with the diameter of 253-320mm.
4000-6000T aluminum extrusion press
4000-6000T aluminum oxide layer peeling machine can be applied for aluminum billets with the diameter of 380-510mm.